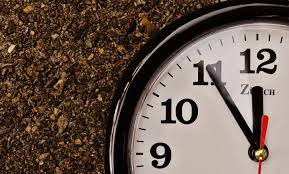 If you've never received a psychic reading before, you might be curious about how much time you need to book. Would half hour be enough time to dig into all your questions? Would an hour be too long or not worth it?
Some tips to choose the right length of reading for your psychic intuitive
Of course the choice is up to you and depends on many factors, but let's look at the differences of what you might want to choose each option for:
A half hour psychic intuitive reading is good if you…
are just curious about receiving a reading and want to try it out
would like to get some insight into your life, but want to spend less money
only have a little time on a lunch break, or to fit it into your busy schedule
just need advice on a few questions
have received a reading recently in the past, but would like a quicker follow-up one to ask some additional questions
An hour long psychic intuitive reading is right for you if you…
want to dive deeper into your questions to receive more detailed and in depth advice and guidance
want to look into multiple different areas of your life, or have a lot of questions
are feeling very lost, stuck, confused or like you have a lot of things to work through
have time to be present and focused on your healing during our time together
are doing your first reading and want to receive a fuller experience for your first time
You also may come in with an initial list of questions, but find as you go along in your reading that new ones come up. Having some extra time to allow space for new things to reveal themselves is often very appreciated by my clients who opt for an hour long session.
Don't let choosing a length for your reading become a hindrance to booking it, as even if a half hour is all the time you have, or the amount of money you'd like to spend, you will still get some accurate insight to help you move forward.
Regardless of the length of our reading, as Boston's top psychic, I ensure you I'll provide detailed guidance and insight into your life situation.
Contact Boston's Top Psychic Today
Over the past 30 years, I have used my intuitive gifts to help my clients connect with their higher selves so they can live their best lives. If you'd like the help of a professional intuitive and want to book your Zoom or phone session, CLICK HERE.