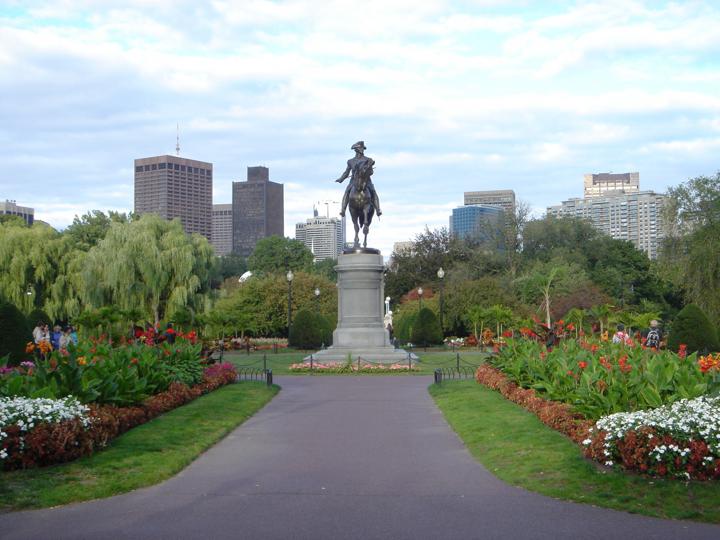 1) We have some of the best psychic training in the world within easy driving distance of Boston. Therefore, you can get a great reading with local psychics. If you want to get into this profession, you would do well to live in the metro Boston area.
2) We also have charlatans and scammers. Fortunately, they are in the minority and the police know who they are. Anytime a psychic says you have a curse, black cloud, or bad juju around you, and they can remove it for a price – run! Most people don't want to admit if they were scammed by a psychic, though, you'll do everyone a service if you report them. A couple of these shops popped up in the North End but didn't last very long.
3) Many excellent mediums live in the Boston area too. Some of the faculty at Arthur Findlay College, a Spiritualist college in England that specializes in mediumship training, teach and give readings in Boston. Many local Spiritualist churches also provide great mediumship training. Again, the metro Boston area is a great place to live if you want to get into this profession.
4) Boston is a tough city for psychics to give readings because Bostonians are savvy consumers due to the accessiblility of talented psychics, great metaphysical shops, and psychic events. 
5) If you want to have a good reading, before you say, "no" "no" "no," keep an open mind, listen to what's said and what it could mean. Then again, don't make it fit, if it doesn't fit. Psychics have a range of personalities and styles from wildly flamboyant to ultra conservative. You might be reacting to the psychic's style rather than what they're saying. If you're not connecting after 10 minutes you need to stop the reading.
6) I've learned when I can't connect, to check in and ask the client if it's possible that they want a reading and don't want a reading at the same time. It sounds like an odd question but it happens. It could be that person is not ready to hear the answer. It could be they're afraid to hear the answer. It could be they're going to reject the answer unless it's what they think or want the answer should be.
7) I like neon signs with psychic symbols, like a hand, because I like kitsch. However, it's dicey to go to a shop with a neon sign in the window. Look for other indications that the store is legitimate and professional before you get a reading and by all means go in if you get a good gut feeling. i know a great shop that is very kitschy and the psychics are well trained and good at what they do. So, there are exceptions.
8) In general, parking is at a premium in Boston, so if your appointment is in the city, give yourself plenty of time to park if you're driving. You should find out the lay of the land ahed of time so you're not late and have 10 minutes to spare to relax and so you can start your reading feeling calm and ready.
9) Many local psychics know and like each other and have cross-trained with each other at different psychic shops. There are a lot of professional people from other industries who moonlight as psychics in their spare time. Everyone is psychic, so if they're interested, anyone can get the training to give a psychic reading. A psychic needs a lot of practice reading people to understand their unique intuitive language and symbols. To apply for a job as a psychic you usually have to read for the owner of the establishment to see if you pass the muster.
10) There are different psychic specialties and not every psychic offer every specialty. Know what you're looking for when you choose a psychic. This especially applies to spirit communication. Not every psychic talks to the dead.
Contact Boston's Top Psychic Today
Are you ready to get in touch with your intuition and figure out your true goals in life? If you're interested in scheduling an intuitive session with Boston's top psychic, CLICK HERE to book your ZOOM or phone session.