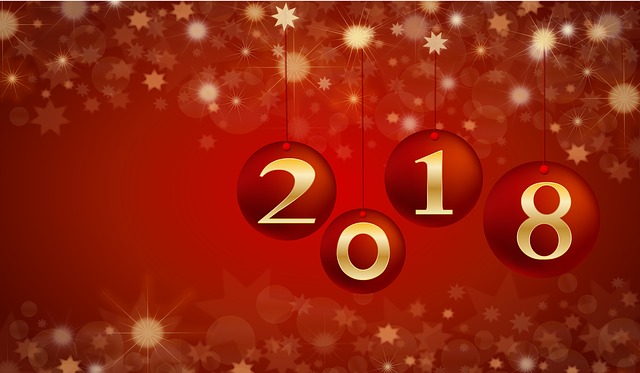 The countdown to 2018 has begun. 
With just days before the start of the New Year, many of us are making our preparations.
Some of us are picking out the perfect outfit, while others are planning to settle in with a movie, snacks, and some bubbly.
For many of us, this time of year also means making our list of New Year's resolutions, so that this coming year will be better – or at least different – than the last.
The problem is, we so often make resolutions that we know we probably won't be able to keep – whether that's quitting a bad habit, losing weight, making more money, or finally finding the love of our life. 
This just sets ourselves up for failure, which only discourages us even more.
If you've tried to set resolutions in the past, but haven't had luck in seeing any real changes, you might want to consider using your intuition to set your intention for the New Year.
Setting Your Intention Can Help You Achieve Your New Year's Goals
The reason so many of our resolutions fail is that while we want to see changes in our outer circumstances, we are ignoring or resisting changing ours patterns, our behaviors, our true intention.
Only by being open to changing or setting our intention do we start to make different decisions, and see different results.
As one of Boston's top psychics, I have seen both in myself and in my clients the power of using intuition to set intention – and the change that this can bring.
That's because by tuning into your intuition – this inner wisdom connected to your higher self and the Universe – you can gain real clarity on your authentic desires. And when you realize your life's true goals – and start listening to that intuition – you set the stage for making different choices and seeing change in your life.
How To Set Your Intention For 2018
There are many exercises that can get you in touch with your intuition.
I often advise my clients to close their eyes and envision something like a blank television screen. If you need a setting for this screen, make it someplace comfortable and inviting.
Now, relax yourself and start watching this screen. I want you to start imagining the future's events on it – a future you would like to see. If you already have a list of goals for the New Year, imagine yourself finally realizing those goals.
Where do you see yourself? Who are you with? What do you see happening? What are you wearing? How does it feel to have achieved these goals? Try to imagine it in as much detail as possible – the way it looks, smells, tastes, and feels to you.
 By accessing your intuition in this way, you're getting in touch with your intuition and setting your intention for a better 2018 – one that will finally see the change you want.
Contact Boston's Top Psychic Today
Are you ready to get in touch with your intuition and figure out your true goals in life? If you're interested in scheduling an intuitive session with Boston's top psychic, CLICK HERE to book your ZOOM or phone session.