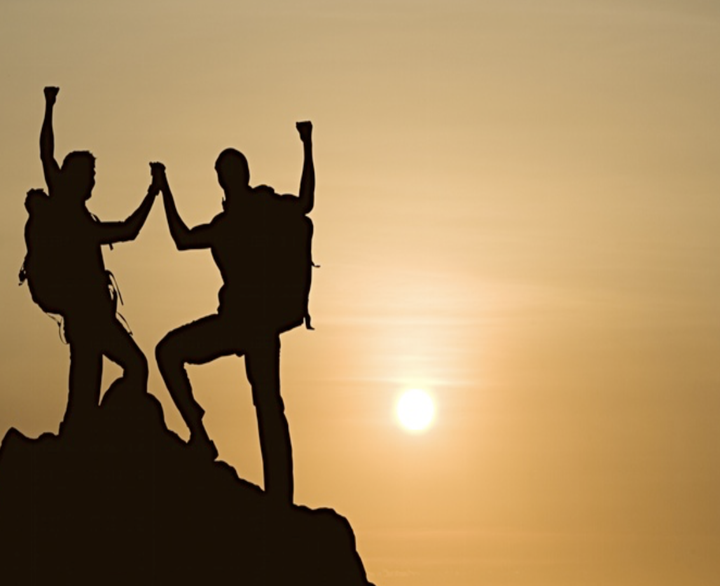 Visualize this thing that you want, see it, feel it, believe it. Make your mental blueprint, and begin to build. – Robert Collier
Many of my clients come in wanting me to help them realize their best life. Maybe they haven't landed in a career that satisfies them, or they're tired of dating the wrong people over and over again.
Whatever the case may be, they know that they're not on the right path – and they seek change. 
Visualization is one technique that can help to manifest the life you've only dreamed of.
How To Manifest Love In Your Life Using Intuition 
What is visualization?
The visualization practice involves creating an image and focusing on that image to attract it towards you. 
So let's say you want "to be healthier."
You can visualize yourself walking, biking, and doing more physical activities.
The more you focus in on this goal and visualize it so that it feels real to you, the more you attract it into your life and it becomes your reality.
Visualization is based on the law of attraction: That which we focus on expands.
So if you focus on what you truly want, you'll experience more of it in your life.
How can a psychic help me with achieving my goals and dreams?
I work with my clients to help them connect with their authentic, higher selves.
In this way, we can discover what your true needs and wants are, what will nourish your soul and bring you real joy.
I also help my clients to work consciously with their energy. And by energy, I mean their thoughts, feelings, and beliefs.
With patience and compassion, I help you to assess whether these patterns work for you.
Where they do not, I help you to acknowledge and address them, so that you can either release or transform them into patterns that serve your authentic self.
We then work together on visualizing your goals and dreams into reality.
Here are 3 tips to facilitate your visualization practice.
Professional Psychic Tip #1. Go deeper than just your thoughts.
Visualization is about energy. 
You can't just think about something and hope it will become a reality.
You need to have authentic, positive emotion about what you want to realize in your life.
This means your deep-rooted beliefs need to be ones that are in alignment with what you desire. 
If you don't genuinely believe attaining your goal is possible, you will not realize it – because this process is neutral. You receive back what your vibration is putting out.
So after you set your intention, delve deeper to discover whether you have beliefs that are hindering you from manifesting your goals.
Professional Psychic Tip #2. Let your energy do the work.
Visualization is a tool that helps us to focus ourselves positively on a goal.
You cannot just expect results because you're using the technique, particularly if you're just going through the motions to get the end result.
If you feel good about the visualization process, if your emotions are moved by it, you will shape your thoughts, beliefs, and feelings so that they are in harmony with what you want. 
It's not an intellectual process. It's one mobilized by authentic emotion.
Professional Psychic Tip #3. Address your negative thoughts, don't bury them.
If you have negative or limiting beliefs, you need to acknowledge them so that you can release or transform them.
Some people don't want to "focus on the negative," for fear it will attract more of it in their lives.
But the only way to move past them is to deal with them. 
Once you face them head-on, you'll find your internal world change. 
Along with it, your decision-making process will too. This will have a positive change in the outcomes headed your way.
Using Your Intuition May Be The Most Valuable Thing You Do For Yourself This Year
Contact Boston's Top Psychic Today
Are you ready to get in touch with your intuition and figure out your true goals in life? If you're interested in scheduling an intuitive session with Boston's top psychic, CLICK HERE to book your ZOOM or phone session.