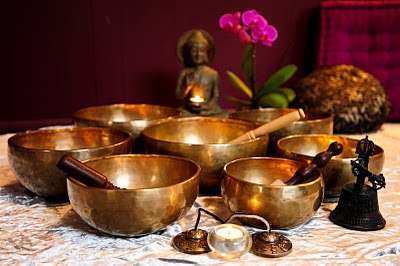 Boston, Massachusetts.
Starting Your New Year Right
By now, you've probably had enough time to fully recover from the busy holiday season and are settling nicely into the new year. For many of us, this means putting into action the resolutions or commitments we've made to ourselves to try to make this year a better one than the last. But, before you think you're ready to start fresh, there just might be one more step you should consider to help you get the most out of 2017!
 Taking some time to clear out clutter from the past – both the physical and energetic – is a great way to make sure you have room enough in the present for all the wonderful things to come into your life.
How can space clearing help me improve my life?
Space clearing allows us to rid our homes and offices of the physical clutter and negative residual energy that we as human beings, as well as the spaces we inhabit, hang onto from years past.
Think about it. A space that is untidy and disorderly makes us feel chaotic. Clutter is made up of the things we're avoiding focusing our attention on, like that ever-mounting pile of mail, bills, or paperwork, a closet full of items we don't want or need anymore (but refuse to throw out), or that bin of overflowing laundry. New energy, new life gets caught in these spaces.
Well, the same is true for the energy we carry with us on our person, and that accumulates in our homes and offices. If the energy is negative as a result of illness, loss, arguments, and so on that we experienced in those spaces, that energy remains and builds up unless and until it is cleansed. Just like that pile of untended to laundry, the negative energy will stay put until you address it. And while it's there, it blocks positivity from flowing into your life. Cleansing your environment allows you to balance the energy in your space, and make room for the positive things that the New Year will bring.
Does space clearing rid my home or office of negative energy?
Instead of putting off the clutter, focus directly on it. Set aside half an hour a day until you've tackled it. Clean out the physical debris. Sell, donate, or discard the things you know you won't need or use in the near future but are afraid to let go of. Organize the mess. Put everything in its right place, so it's not waiting around for you to finally get to.
Pay particular attention to the corners of your home, where energy tends to go stagnant. You might want to put a plant there, or a wind chime to let energy and life move through it more easily. And don't forget to purge your closet of the things you've stored away and have neglected for years.
You may also consider restoring the energetic balance in your home or office by performing a ritual or ceremony that allows you to focus your intentions on cleansing the energy in your space and inviting in harmony and balance, such as smudging your home, burning a candle or incense, or ringing a bell in every space and corner to improve its vibrational energy.
Contact Boston's Top Psychic Today
If you have further questions, you can contact me by CLICKING HERE. Are you ready to get in touch with your intuition and figure out your true goals in life? If you're interested in scheduling an intuitive session with Boston's top psychic, CLICK HERE to book your ZOOM or phone session.