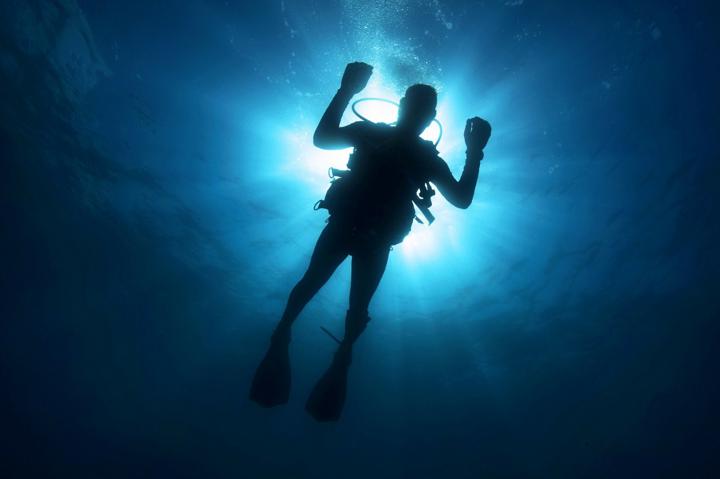 I recently read an article on Europe's first underwater museum Museo Atlántico (Atlantic Museum), which opened to the public this past January in Lanzarote, Spain. British artist Jason deCaires Taylor's sculpture work depicts 300 magical, eerie, and lifelike human-sized figures that can only be seen from the ocean's floor. The artist created the installations to bring awareness to our planet's oceans and the threats that face it. He has also been quoted as saying the idea was for the museum "to become a portal to another world."
In my opinion, judging from the ghostly images I've seen online, he has indeed succeeded. He has created a realm far different than the physical world we experience every day on dry land, allowing divers to conceive of the type of destruction we can cause if we don't care for our planet.
Our past experiences – and even our past lives – profoundly impact us.
This museum evokes in me the metaphor of visiting those deepest, darkest, hidden, and haunted parts of ourselves – both in our mind and in our soul – that we otherwise conceal to get by in our everyday lives. We all have past experiences – and maybe even past lives – that profoundly impact us even though they aren't in plain sight or visible on the surface. 
Consider that all of us carry with us the pain, scars, and baggage of our childhoods, the circumstances, situations, or events that have befallen us, and the losses we have endured in the past. Some of us even believe the baggage from our ancient lives and ancestors get carried over within us. 
Until we heal those parts of ourselves we have hidden, we cannot move forward to the life the Universe intends for us.
It is my belief we're put on this planet to evolve and that the same challenges will present themselves over and over until we acknowledge what we're meant to learn from them. We cannot bury these experiences or feelings and pretend as though they don't exist. It is only when we visit these haunted recesses of our mind, soul, and spirit, that we can learn what the Universe intends us to, and heal those parts of ourselves that need healing. And it is only when we are healed that we can move forward in the light.
As one of Boston's Top Psychic Medium, I act as a bridge between two worlds – our physical world and the spirit world.
If you have wanted to connect with another world – be it the spirit world or the hidden world within yourself – I can help guide you. In this space, you are free to ask the questions you wish and receive the answers that your ancestors – or the Universe – would like to unlock for you. For over thirty years I've helped thousands of clients reach the serenity and peace they longed for.
Contact Boston's Top Psychic Today
Over the past 30 years, I have used my intuitive gifts to help my clients connect with their higher selves so they can live their best lives. If you'd like the help of a professional intuitive and want to book your Zoom or phone session, CLICK HERE.