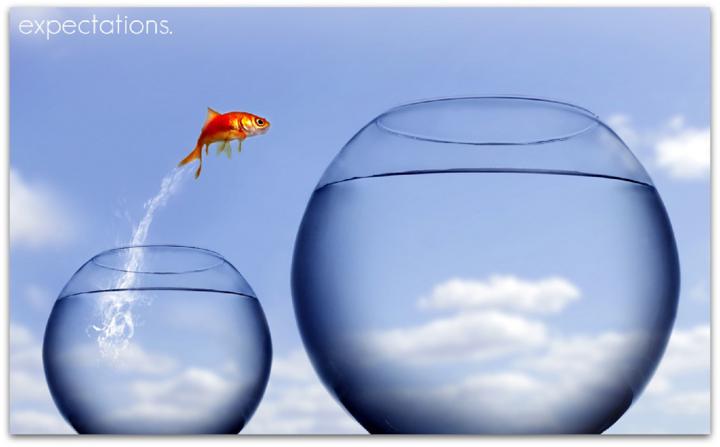 FIVE REALISTIC EXPECTATIONS TO HAVE WHEN YOU'RE GETTING A READING WITH A PSYCHIC MEDIUM
1) If you're expecting to get a reading with Teresa Caputo's clone, you're not being realistic. Each psychic medium has his or her own unique personality. You might get a flamboyant medium or you may get a quiet one. Teresa Caputo, The Long Island Medium, is to the psychic medium industry as Dolly Parton is to the country music industry. She's great at what she does and has a big fun personality. You CAN expect that your mediumship reading will be satisfying to you and touch your soul. Maybe you'll shed a few tears that are healing. 
2 )Expect to talk to your spirit people in the days and weeks before your reading. Let them know you're getting a mediumship reading, when and where you'll be, and ask them to show up. Do this multiple times not just once. Realistically – it works. Do it!
3 ) Expect that when you're in your reading that a spirit will sometimes describe themselves differently than the way you think of them. For example, the spirit might say they're sorry for having a short fuse. Before you say "no" "that's not my Dad, he was as patient as the day is long", think for minute if either he might have thought of himself that way or if others may have viewed him that way. Don't make it fit but think about it before you say,"no". Thinking might trigger you to remember…"oh yeah, boy, did Dad lose his temper any morning we were late leaving the house". It's not unusual for a readee to hear a description of a spirit and then have a brain freeze. Mediums expect this when none of the susequent details make sense. Be patient. Maybe you need to hear a few more pieces of evidence before you recognize that spirit. Perhaps the medium is misinterpreting the information and that's throwing you off. I had a reading with a famous medium who insisted my family owned a general store. I knew we didn't own a general store. Because I kept saying "no" to this important piece of information at the very beginning, the rest of the reading went badly. Later, when I thought about it, I realized my father worked for Sears Roebuck for 40 years, the largest general store in the US at the time. I viewed his job as working for a large corporation. I could not make the "general store" connection during the reading for the life of me. I learned a valuable lesson about readings that day. Be open and flexible of mind. Don't make it fit -but stay open.
4) Hopefully, those spirits that you most want to hear from will come to your psychic medium reading. Realistically, any person you encountered during your life can show up in your reading even the neighbor down the street that you only waved to when you left the house. A good thing to think about before your reading is not only the spirits you most want to hear from but also all the people you know who've died. There are two schools of thought about spirit communication. One is that you don't get to decide which spirits come through during your session. A medium can only bring through the spirits who are around you and want to talk. This is the most traditional viewpoint. There is another school of thought that a medium can call on any spirit anytime. Most mediums DO NOT believe you can just call in any spirit any time. All mediums DO believe, however, that you can call on any spirit, but it may take that spirit days or weeks to show up.
5) Finally, expect not to give your medium information before and during your session even though it's tempting! The reason being the medium is trying to establish a connection with a spirit. The medium needs the spirit to give them information so they can tell you. A medium has a process for working with the spirit world and they trust that process even if it's a difficult reading. Some mediums are really strict about not asking you questions and others are not. Try not to talk too much during your reading so that the spirits who want to talk have enough time to come through.
Enjoy your session!
Contact Boston's Top Psychic Today
Are you ready to get in touch with your intuition and figure out your true goals in life? If you're interested in scheduling an intuitive session with Boston's top psychic, CLICK HERE to book your ZOOM or phone session.