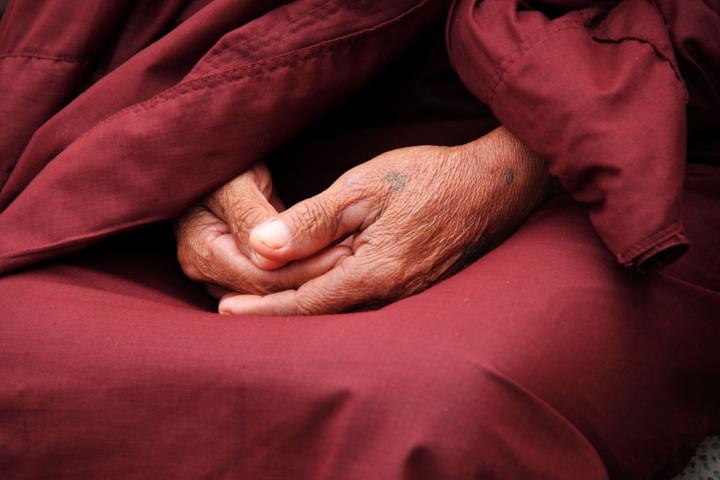 If we've learned anything from COVID-19, it's this: 
Life is unpredictable. Life is uncertain.
All-day, we are faced with news of COVID-19, and we brace ourselves for the latest headlines. Where is it in our country? Our city? Our neighborhood? 
While we all pray for COVID-19 to be over quickly, no one has the definitive answer as to whether it will be. We must rely only on probabilities – because there are no certainties. 
So what can we do in a time of such considerable uncertainty?
Various reputable organizations have put out information on how we can best protect our physical selves from contracting and spreading the disease.  
But what about our spiritual selves? 
Now more than ever, we must remain mentally and spiritually healthy – and have faith.
We must maintain faith in our ability to handle this situation – and any circumstance, for that matter. We need to learn to trust in the knowledge that the Universe is working in our favor and toward our best interests.
Faith gets us through these times of uncertainty.
So I suggest getting comfortable with the idea that there is a lot we don't know, a lot we can't know, particularly right now.
By doing this, you can make a sort of shift in your thinking and way of being. You move away from fear and toward something lighter. You let go. You trust in a higher power – one that has your best interests in mind and will take you where you need to go.
There are so many unknowns in this life. But every day offers us a choice. We make those choices based on our thoughts and beliefs. 
And it is through our daily decisions that we build our futures. 
 As Boston's top psychic, I propose that, at this time of great uncertainty, you ensure your thoughts and beliefs are in line with your authentic, higher self – and that they not be mired in darkness or negativity.
Sometimes our thoughts are so automatic that they feel like maxims. But if we go inward and examine them, we see that they are based on beliefs erroneously held. So we need to go inward and reflect upon whether our current set of beliefs match our authentic selves – so we can ensure we act in accordance and alignment with our true spirit. 
So that we can let our real light shine, giving us the strength and faith we need to carry on.
The only way to continue to live your best life – even amid this uncertainty – is to ensure that you are connected to your higher self and making choices based on beliefs that will help you live out your dreams and desires. 
Contact Boston's Top Psychic Today
Are you ready to get in touch with your intuition and figure out your true goals in life? If you're interested in scheduling an intuitive session with Boston's top psychic, CLICK HERE to book your ZOOM or phone session.