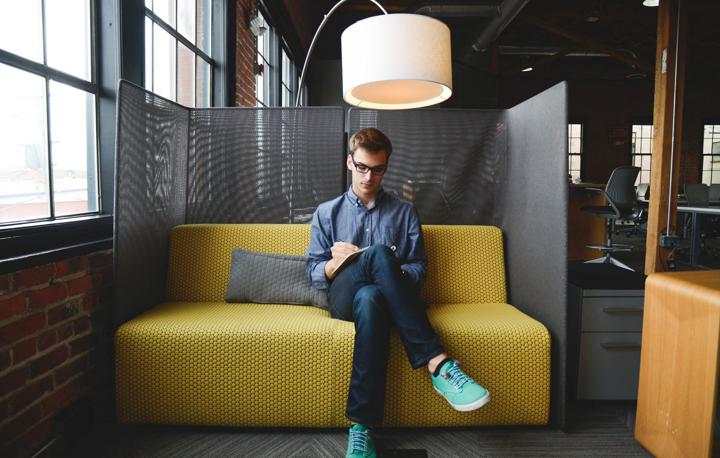 Intuition is a very powerful thing, more powerful than intellect.
-Steve Jobs
It comes as no surprise that the most successful Boston executives and entrepreneurs often consult with various advisors to help them advance both professionally and personally.
Whether that team includes financial advisors, mentors, leadership coaches, yoga instructors, or personal trainers, even the best leaders know that with these trusted experts by their side, they can become even better.
And in recent years, psychic business consultants have been added to that list in growing number. As a top Boston psychic in practice for nearly three decades, I've had the pleasure of providing intuitive counseling to hundreds of entrepreneurs and business professionals.
Here are three reasons that I believe all Boston entrepreneurs and executives can benefit from an intuitive business reading.
"How You Can Make 2017 Your Best Year Ever"
#1. Brilliant and wildly successful entrepreneurs either already have well-developed intuition, or consult with those who do.
Take a moment to think about the Bill Gates and Oprahs of the world. Do you think they reached such great heights of accomplishment by second guessing themselves? Do they seem to lack confidence in decision-making, or clarity about the vision of where their businesses are going?
They might have early on in their career. But they were eventually able to find, listen to, and follow their intuition to get them where they are today.
Or consider the popular TV show Shark Tank. You'll rarely see the Sharks vacillate. The successful business personalities make a decision on whether to invest based on the information they have at hand, and more often than not, their gut. Even where the numbers and product are perfect, I've seen a Shark go "out" on an idea because they just didn't feel "right" about going into partnership with that particular entrepreneur. That's called going with your gut – or your intuition.
#2. Intuitive decisions (or risks) can be some of the most successful moves you'll make.
When you shift from rational to intuitive decision-making, you will find that you're more often than not taking on the right opportunities, at the right time, in the right way. The key to your success is from within.
#3. By honing your intuitive skills, you gain the strategic edge on your competitors.
WIth intuitive business counseling, you will inevitably gain insight and awareness into both yourself as well as your competitors. This can make you a better leader, and infinitely more successful.
How Boston's Top Psychic Can Help You Advance In Business
My goal in a psychic business consultation is to provide intuitive guidance that will help Boston business owners successfully navigate the challenges and opportunities that they encounter.
When you listen to your psychic intuition, you tap into the wisdom of your higher self and the Universe as a whole. Eventually, you come to realize you have all the knowledge you need within yourself to make the right decision for you and your business.
By listening to your intuition and allowing it to guide you, you can get to where you are meant to be, attracting the right talent and opportunities to you, and expanding from there.
Contact Boston's Top Psychic Today
Over the past 30 years, I have used my intuitive gifts to help my clients connect with their higher selves so they can live their best lives. If you'd like the help of a professional intuitive and want to book your Zoom or phone session, CLICK HERE.