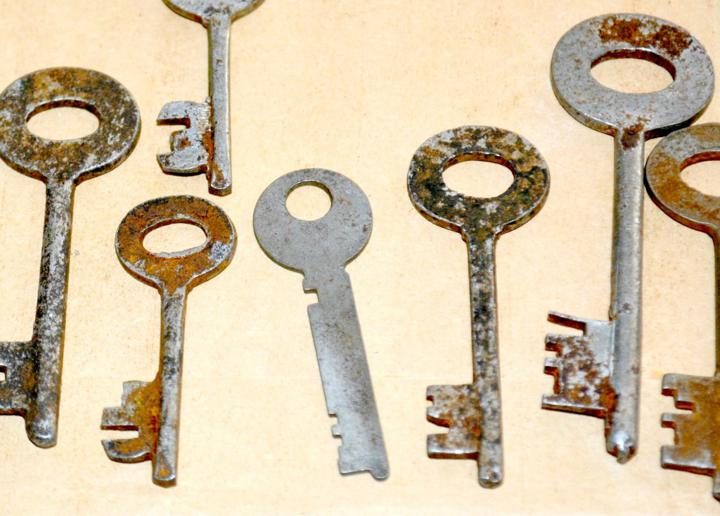 We're all familiar with popular psychic TV shows who either go one-on-one with celebrities or give messages from the other side to their studio audience members.
Often people see these psychic TV shows and assume that all psychics work the same way. But this mindset only serves to set up unrealistic expectations of how psychics really work. Below are three things to keep in mind if you're considering consulting with a psychic medium.
#1. Psychic TV shows often leave out the portions of a reading when the psychic may get it wrong.
As I've written about before, psychics are not infallible.
There are times when psychics can get things wrong, or they can give you information that you believe is wrong because circumstances haven't yet played out fully.
What you need to remember is that these psychic TV shows are heavily edited. They don't show viewers when psychics get it wrong. They edit out everything but accurate statements.
You should maintain an open mind and have level-headed expectations when it comes to your psychic.
If your psychic is right 70% of the time, then you can feel secure knowing that your psychic is legitimate.
#2. Psychic TV shows don't always properly convey that it's a psychic's job is to tell you what you don't know.
If you're judging your psychic based on what you already know, you might not be doing yourself a favor.
As a top Boston psychic, I believe my job is to tell you what you don't know. I may pick up on outcomes or events that will happen in the future. The universe will reveal these to you at the right time, not on the time that you want.
What's more, the ability to tell you things you don't know allows you to make changes in your current thought patterns, beliefs, and behaviors so that you can potentially change the trajectory of your life, and the foreseen outcome.
#3. Psychic TV shows can under emphasize that a psychic reading is based on a connection between two people.
It's important to remember that everything is energy, and that the way I read my clients is based on that energy.
You should come to your psychic reading with an open mind, and as calm and clear as possible.
You can even prepare for your psychic reading by thinking about what you want to know, and writing it down. This way, you won't get sidetracked during the reading and your intentions are set.
How To Choose The Best Psychic For You
If you're looking for a good psychic, be sure to do your research and find a psychic with an established reputation, one that has great testimonials.
The best part is that in this day and age, you are not limited to consulting with a psychic that is in close proximity to you.
You can choose a psychic from anywhere in the world – so long as you both have Internet service and a phone. Skype or phone sessions will not affect the accuracy of your reading.
Everything is energy, with psychic information and spirit communication, and the process of this connection works over Skype or phone just as if you were in the same room.
Contact Boston's Top Psychic Today
Are you ready to get in touch with your intuition and figure out your true goals in life? If you're interested in scheduling an intuitive session with Boston's top psychic, CLICK HERE to book your ZOOM or phone session.