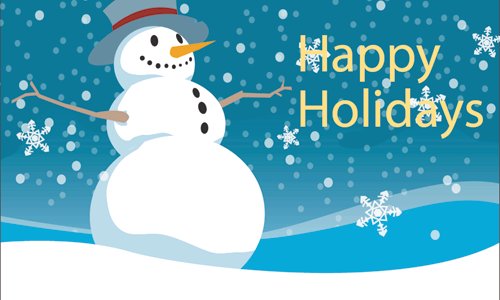 Do you get overwhelmed during the holidays? Don't worry you're not alone!  Expectations are high of the magical experience the holidays are supposed to be and though you may feel joyous and grateful for your many blessings, sometimes you get carried away with the parties, social events, gift giving and fabulous food. Try this helpful check-in before the season starts so you can be more proactive this year.
Here are three simple ideas to keep you calm, cool, sane and sober during the holidays. 1) Ask yourself what the holidays are really about for you. What would make the holidays more fulfilling this year? Should you do more, reach out more, or do less, and stop reaching so much? Is there a better way of celebrating and gift giving that would be better for you this year? 2) Know how much money you have to spend. Be clear where you want your bank account to be on January 2nd. If you're flush – go for it! If you're not, there are lots of ways to celebrate the holidays such as setting time aside to be with the people you love, donating your time to a worthy cause instead of giving gifts, or being creative and giving gifts from the heart. 3) Be realistic about your energy and your time. Look at your calendar. Do you need to impose holiday ground rules with yourself? Do you need to add to or take away from what's on your calendar? How do you want to feel mentally, emotionally, physically and spiritually in January?
Managing and protecting your energy is as simple as applying mindfulness to your activities. Take a piece of paper from a large sketch pad and list everything that you have to do between now and January 2nd. Include work, entertaining, attending parties, cooking, cleaning, buying gifts, phone calls, cards, emails, tips, and traveling. Apply tips 1,2 and 3. Develop an alternative strategy, if necessary.
I wish many blessings for you and your family and friends, and the happiest and healthiest holiday season!
Warmly, Mary Lee
Contact Boston's Top Psychic Today
Over the past 30 years, I have used my intuitive gifts to help my clients connect with their higher selves so they can live their best lives. If you'd like the help of an intuitive coach and want to book your SKYPE or phone session, CLICK HERE.