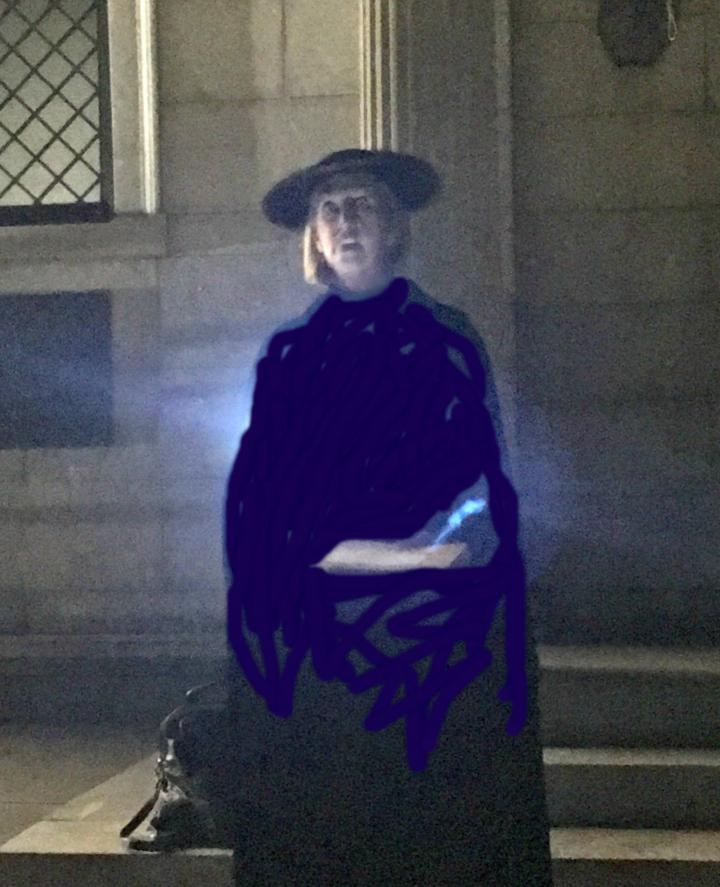 I returned from England on Monday of Halloween week very looking forward to conducting this year's Spirits of Charlestown Historical Ghost Tours. Unfortunately, between the election and a serious bout with the flu, I haven't had a chance to post anything until now. So, though it's two weeks late, here's a quick update and a few pictures from our 2016 tours.
I feel blessed that the Spirits of Charlestown ghost tours are popular and at least 20 people per night took the tour. I'm usually a little fearful that the tours aren't scary enough. We cover a lot of history and what spirits have to say about what they experienced is more gruesome than scary. I used to think I wanted to live back then until their stories changed my mind.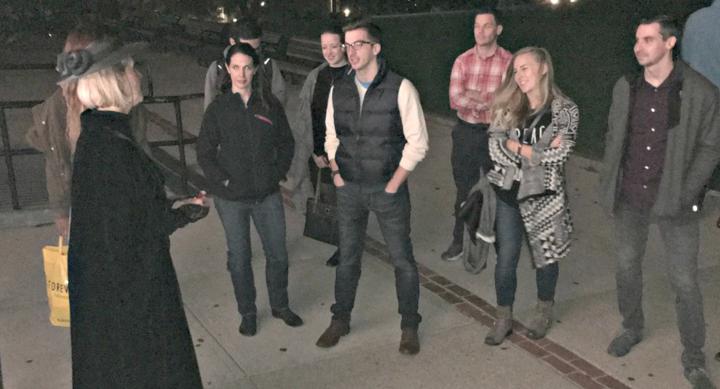 This year I experimented with, "on the spot" spirit communication to see if the historic spirits I talk about on the tour would come back and tell us more. Coincidentally, (we know there is no such thing as coincidence) on each tour one attendee would ask if the spirits ever came back. On the final tour of the season, when we were gathered at John Harvard Mall, that question came up again. I said, "Let me check in with them,".Almost Immediately, a discarnate voice whispered in my ear, "Thank you! This is exactly what we wanted! To get your interest in our stories." 
Since all the indications are that the spirits want to participate in the tours, this Boston psychic medium won't be tentative next year to ask the spirits to join us. The attendees are certainly curious! Perhaps we'll get the spirits to reveal even more!
To read more about The Spirits of Charlestown or to find out how to book a tour or a lecture for your group. Click here.
Contact Boston's Top Psychic Today
Over the past 30 years, I have used my intuitive gifts to help my clients connect with their higher selves so they can live their best lives. If you'd like the help of a professional intuitive and want to book your Zoom or phone session, CLICK HERE.