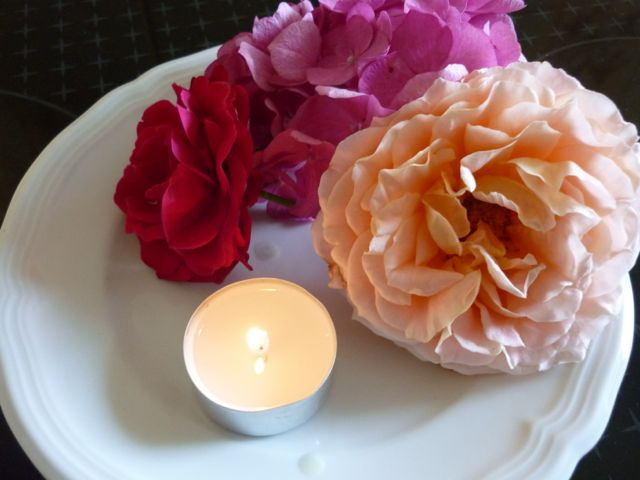 How One Boston Psychic Works With Space Clearing
Ever since I was a small child I've been sensitive to energy.
I had psychic antennae. I always wanted to know what was going on and what would happen next. I proactively felt and sensed my way through each day. It came as no surprise that later on, when I began my psychic studies, my clairsentience was my strongest psychic sense.
My first experience with space clearing.
Eva had studied with Karen Kingston, a space clearing guru in Bali. Eva recommended we create a ceremony for my home to release the turmoil energy that had been building for some time. We used flowers, sea salt, tea candles, sage, and crystals. We prepared plates with most of those items and notes stating my intention for the clearing. Eva placed a plate in the center of each room. We placed small cups of sea salt around the room to capture the released negative energy.
As we began, we read the intentions outloud. Throughout the ceremony we said prayers and chanted as we worked in each area. At the end, Eva tucked a small piece of jade on the top of a foundation wall which symbolizes protection from negative energy. Jade also keeps out lower vibrations such as anger, fear, depression, doubts, and anxiety.
My home felt more loving and peaceful.
Afterward, I began to read everything I could about space clearing.I took workshops on energy healing and found a space clearing website using sound healing with Tibetan bowls. I experimented with different techniques at my home and my friend's homes. Using trial and error, I developed the space clearing style that I use today. It's quirky, but I like it.
Before and after your clearing
My feeling though is how would know what you cleared if you don't know what was in the walls to begin with. I begin by feeling the energy vibration in the walls of every room and note the emotions I detect. There are usually a wide range of emotions from deep sadness to pure joy.
The second time I walk around the inside of the house, I play a Tibetan singing bowl as close as I can get to the walls. This is known as sound healing. My experience is that after playing a Tibetan bowl next to the wall, the vibration in the walls changes. As I touch the walls after the clearing, the energy in the walls feels happier and calmer.
Psychics, mediums and healers are natural space clearers. In fact, we clear the space we work in every day using Reiki or other energy healing techniques. Due to the spiritual nature of our work, we try to remain mindful about creating and working in sacred space.
Space clearing moves and transmutes energy.
Working with energy makes it possible for us to do what we do. Not every psychic takes the time to learn about space clearing, but every psychic can do it. In fact, any one can do space clearings. Setting an intention for the space clearing is the key component.
Contact Boston's Top Psychic Today
I've assisted many of my clients in identifying their true purpose and needs in life through using their intuition. It is only in this way that you can fulfill yourself and achieve your actual goals. 
Interested in scheduling an intuitive session with Boson's top psychic? To book your ZOOM or phone session, CLICK HERE.